Online Extravaganza only happens once a year so be sure to make the most of it. For one week only, November 21-28, you can save up to 40% on select products. To sweeten the deals, Stampinup! will be having 24-hour sales on the first and last day of the promotion, featuring special products available for that day only. You can even get a sneak peek AND save on products that will be on the future holiday catalog retiring list. You won't want anyone to miss out on this great opportunity to stock up and save!
Exclusive November 21st Promo: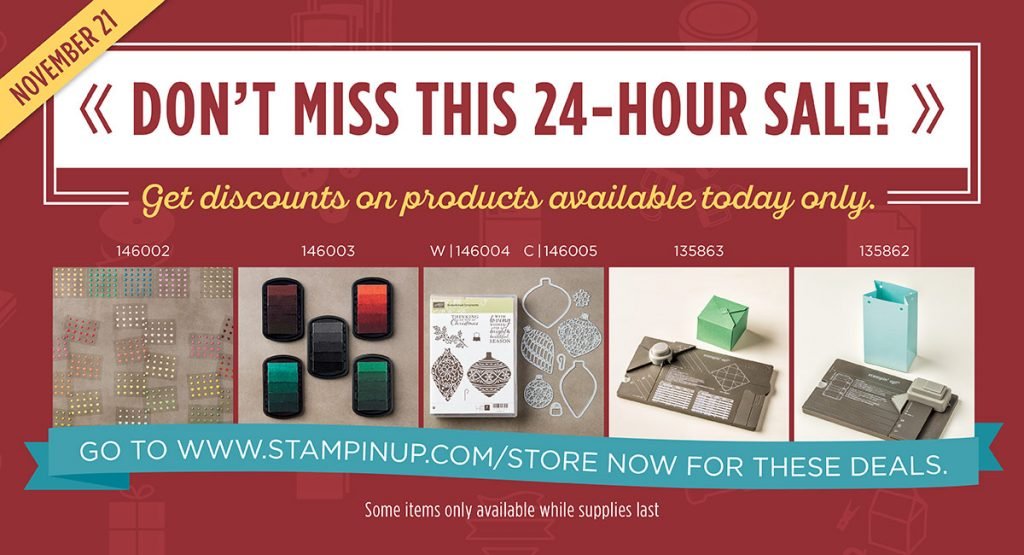 Exclusive November 28th Promo:

Plus a full list of additional extravaganza specials: Click HERE
You can order directly on my website by clicking HERE
Also don't forget to sign up for by Christmas card class fundraiser. Details HERE.
More deals below:
There are great details about the holiday catalogue. Don't hesitate to contact me or place your order in my online store. If you are ordering online, don't forget the check that box so I can see your details that you ordered so I can make you part of my VIP customers and reward you. When asked about your demonstrator select Kim Assaly.
VIP bonus points: If you are part of my VIP customer list, don't forget my special for November plus if you order online use my hostess November code to get bonus points for a free stamp set: W7GJS7DT Not part of my vip club, ask me how to join.
Enjoy your day, bonne journée, HUGS!!!