My apologies for my brief post and images in the next couple of days. I'm away from my computer and blogging on a phone is not the ideal scenario!
A couple weeks ago, I completed baby cards for parents to be. This one was for a girl but you could easily complete it for a boy in blue tones like marina mist or island indigo. The baby bear stamp set has 7 greetings you could use for various occasions. It's a stamp set that involves two step stamping, creating shades for the bear.
I used the large polka dot embossing folder for my background. My embellishment combo consisted of very vanilla 1/2" lace trim, linen thread, classy designer buttons and my fav. delicate white doilies.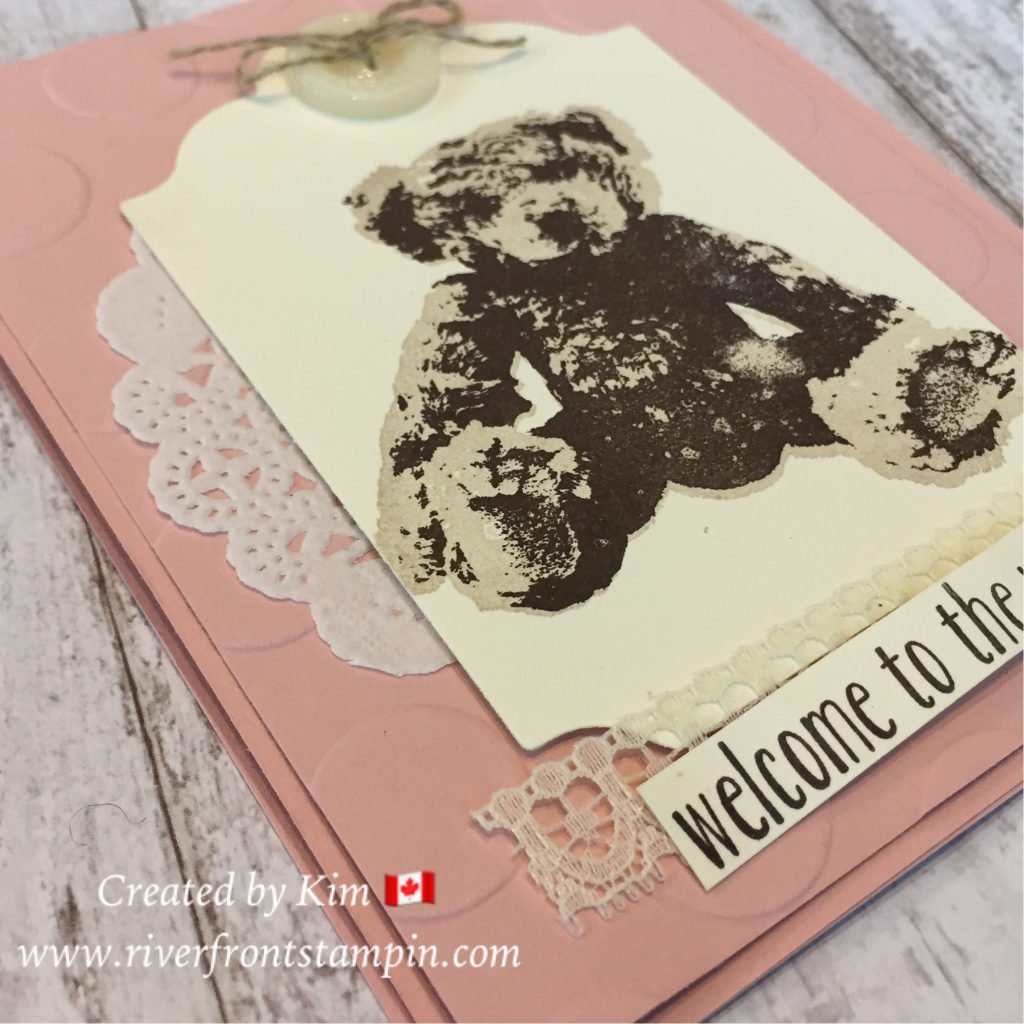 Some extra goodies from me:*** When you order in my online store, add hostess code: ZC7CZ4HE. This will give you an extra 5 samplers cards from occasion's catalogue products created by myself, mailed directly to you… If you join my team and purchase the starter kit: Receive 2 PDF's from my occasion's event…
There are great deals about the occasion's catalogue and sale a bration event. Don'thesitate to contact me or place your order in my online store. If you are ordering online, don't forget the check that box so I can see your details that you ordered so I can make you part of my VIP customers and reward you. When asked about your demonstrator select Kim Assaly.
VIP bonus points: If you are part of my VIP customer list, don't forget my special for January plus if you order online use my hostess January code to get bonus points for a free stamp set: ZC7CZ4HE Not part of my vip club, ask me how to join.