November 23-30, save up to 50 percent on select products during our week-long Online Extravaganza! To make it even better, there will be flash sales that last 24 hours on November 23 and November 30, the first and last days of Online Extravaganza. But remember: Online Extravaganza savings are only available while supplies last, so get them while you can!
Online shopping has never been so easy! click HERE Now so you don't miss this amazing sale.  The first 24 hrs features a great deal on designer series paper and two of our Punch Boards.  Also, if you are into the paper pumpkin kits just like me, there is a paper pumpkin kit at 50% off. Check out the list HERE and don't miss out, while supplies last.
This weekend we celebrated with our family Lauren's 14th  birthday.  I wanted a theme that was unique, elegant, simple but yet beautiful just like Lauren.  I picked white and snowflakes.  "Friends are like snowflakes, different but beautiful."  I love her so much.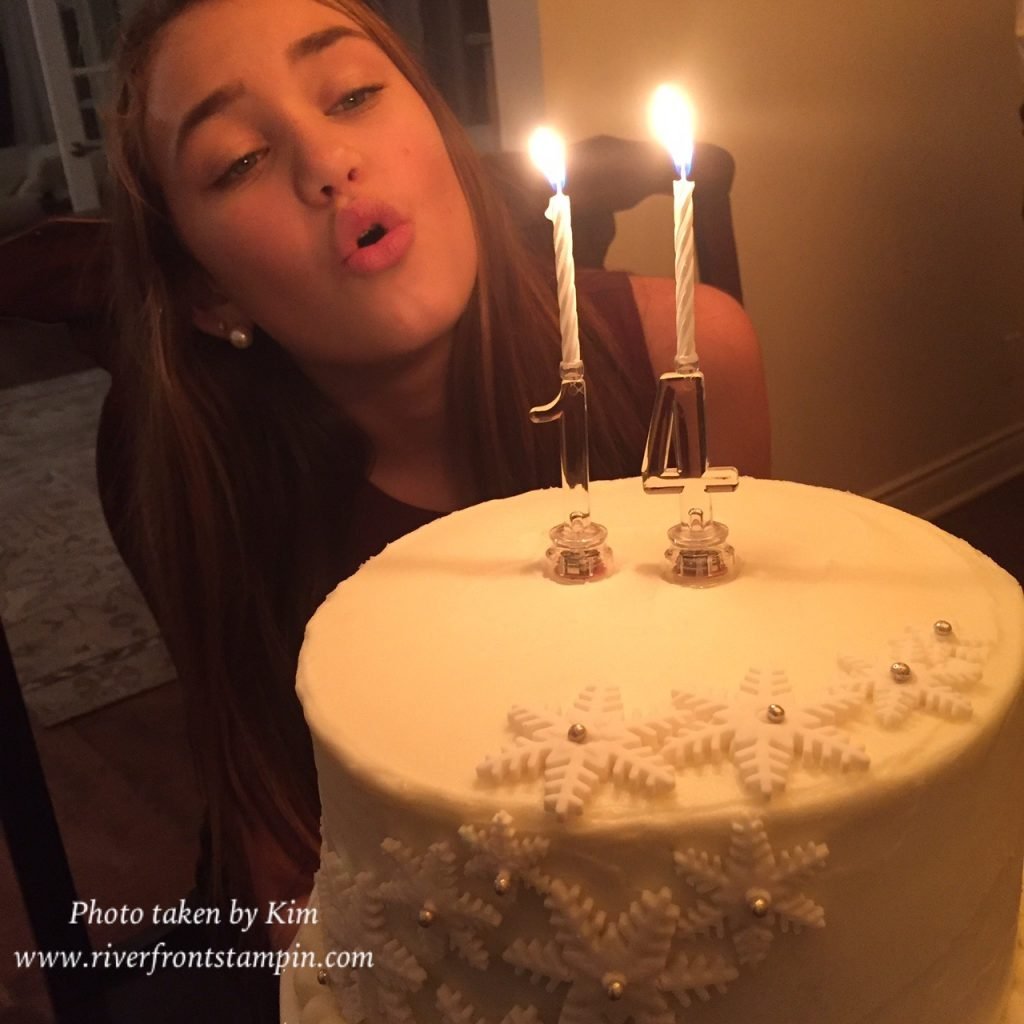 While the rest of them are all sleeping.  I'm working in my studio.  I know I will regret it in the morning since I have to wake up super early.  But, I can't sleep.  I have a pretty clean diet and just that small piece of cake got me wired…. So why not blog??
I also wanted to share my mini pizza boxes that my guests received at my First Christmas card class.  It contained some goodies inside.  You might want to take this opportunity to check out the retired list HERE.  The holiday catalogue is retiring January 4th.  So many products will not make it to the next catalogue.  You definitely don't want to miss out.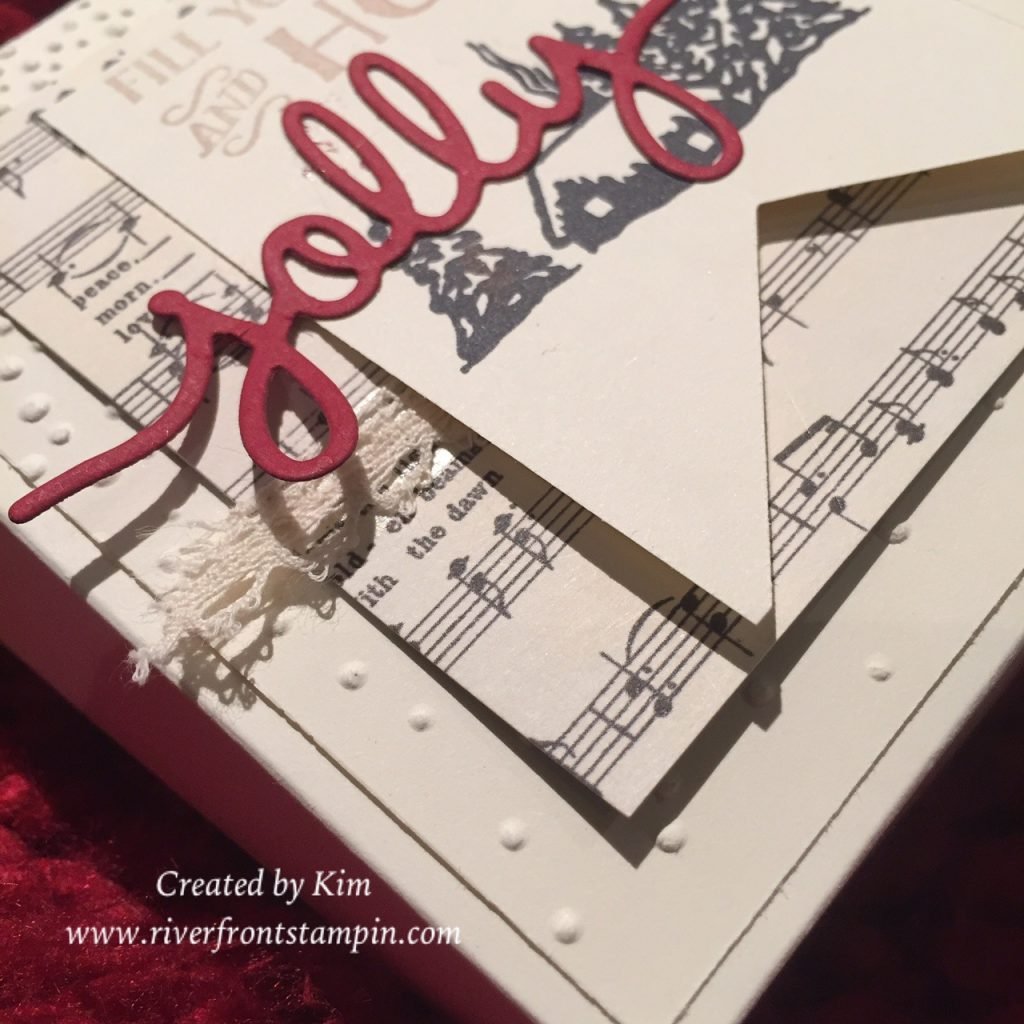 Some of the products featured here will not be offered in the future.
I'm loving the designer paper.  It adds details to the project.  That is why you don't want to miss out on the Flash sale On Monday!
Housekeeping:  I will be hosting another Christmas card class on December 3rd,  Reserve your spot! Don't miss out on my sneak peak coming soon!!
Shop HERE for the products to create a version of this project.  See the list of products below.